Dr. Nelsa Losada OD PA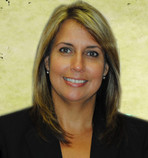 Dr. Nelsa Losada is a board certified developmental optometrist. She obtained her bachelor of science in Biology for the University of South Florida in 1984. She received her doctorate in optometry from the University of Houston College of Optometry in 1991. Dr. Losada worked for a year with an ophthalmologist examining patients pre and post surgery as well as treating infections and glaucoma. Dr. Losada opened her own practice in 1992. She has been practicing in the Southwest Orlando are for 26 years. She is fluent in Spanish. Dr. Losada has a daughter, Janel who is a lawyer, and a son, Alex who is attending college.
Alex Losada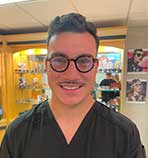 Alex is doctor Losada's son and helps his mom with the family  business. We proudly take care of our patients between the two of us and some help from Dr. Losada's Daughter as she works remotely from Tampa. Alex is apprenticing and furthering his education to become an optician. Out of the office Alex enjoys fishing, boating, DIY projects, spending time with his Dog, family, and friends.
What Sets Us Apart?
Here, we attend to patients of all ages as we believe that everyone deserves healthy eyes.
We use advanced and the latest optometric equipment to guarantee our patients the best services
We offer full range optometric services
Those with busy schedules can enjoy flexible optometry treatment hours depending on their availability.
Let us help you
Losada Vision believes that it is our duty to provide you with expert care. We avail you with top-notch vision solutions and exceptional customer care to ensure that we've not only restored your site, but can also resume your normal duty without a hitch. Our warm and welcoming staff will take the time to get to know you, your eye care history, and your vision requirements to guarantee you have the clearest vision.